Online Shop, Passion Project, Brand Identity,
Illustration, Merchandise Design
Web Design, Graphic Design
To create an interesting brand with a strong identity, build a matching website & gather/produce desirable pieces to sell. 
Combining clothing & art was a creative outlet for me where I could produce artwork that had more purpose than a piece of paper and meant people could literally wear my illustrations.
Chose to create the brand identity around a goofy, alternative and illustrative theme. It became something unique and also represents what I enjoy in design, fashion and art. It was important to me that whatever I created was something that I was happy with but also something that could be expanded from. The rounded off aesthetics, cartoon logo, wavy patterns connect with my position as a designer and how I like to step aside from the structured, square normal aesthetics but explore the strange and weird.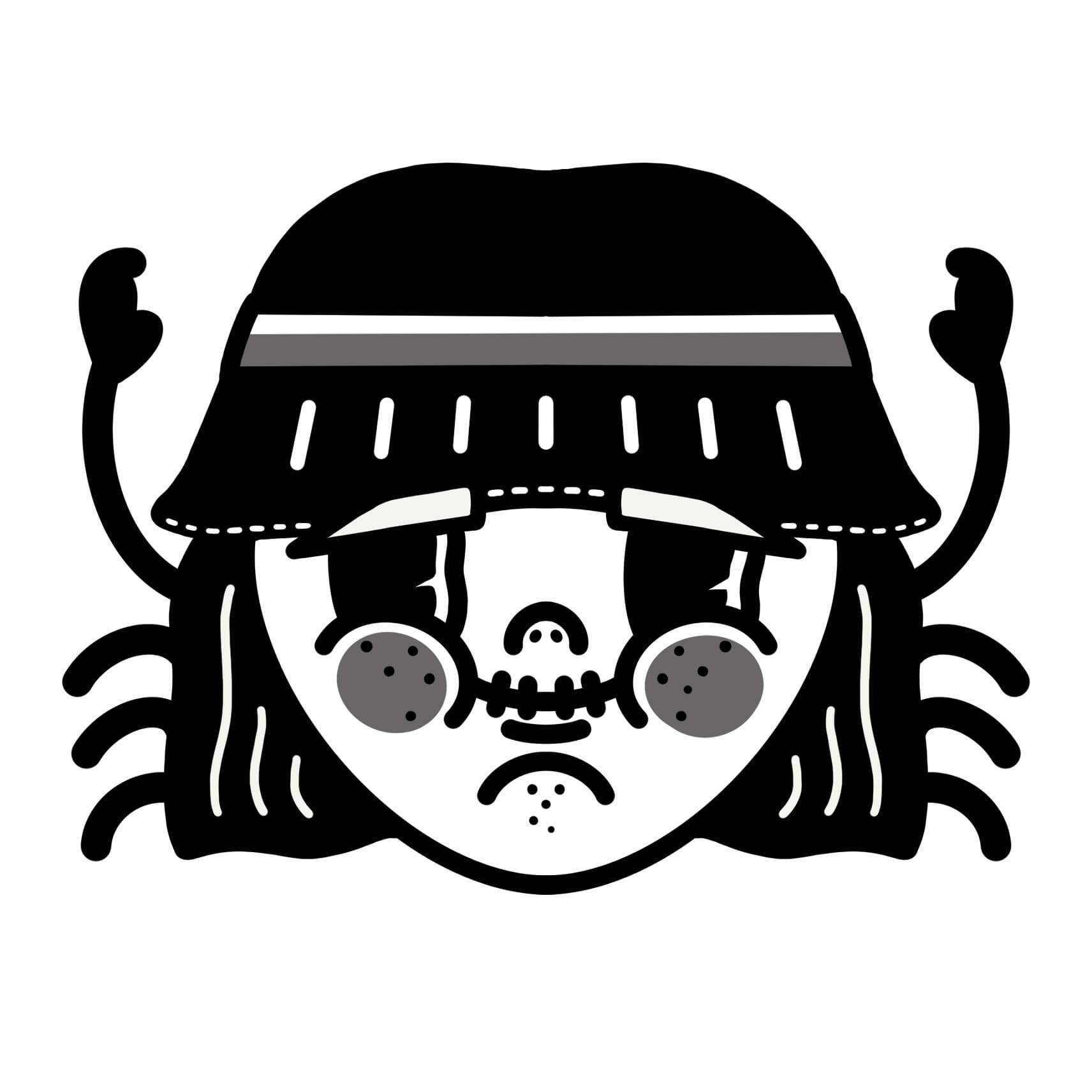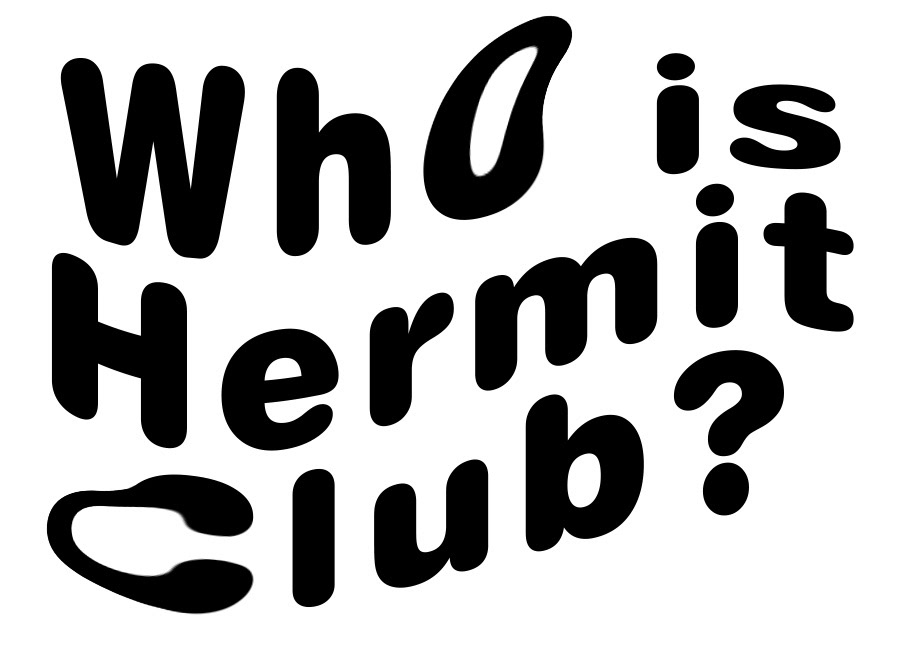 "Creative outlet turned Art + Apparel brand based in New Zealand.

Hermit Club is a brand for goofy people, people who like to wear what they want to wear, for the creatives & the people a little out of the box.  We say we create artwork and fabric shells for home bodies, because home is where we find our comfort. Like how Hermit Crabs travel with their homes on their backs, similarly we hope that - you - the garment wearer always carries your comfort.

Bridging the gap between minimal and strange, our artwork is the essence of this quiet, little club."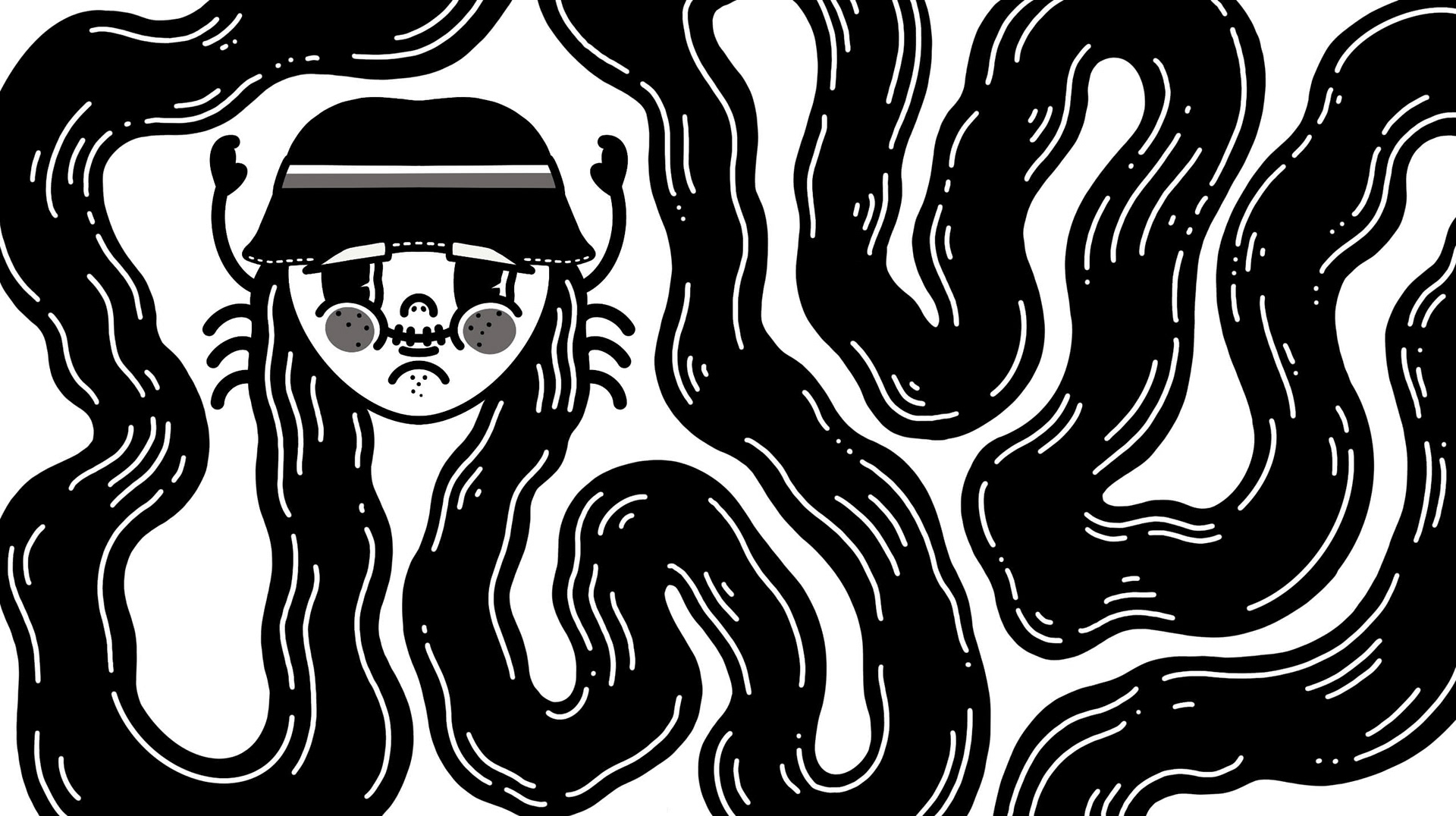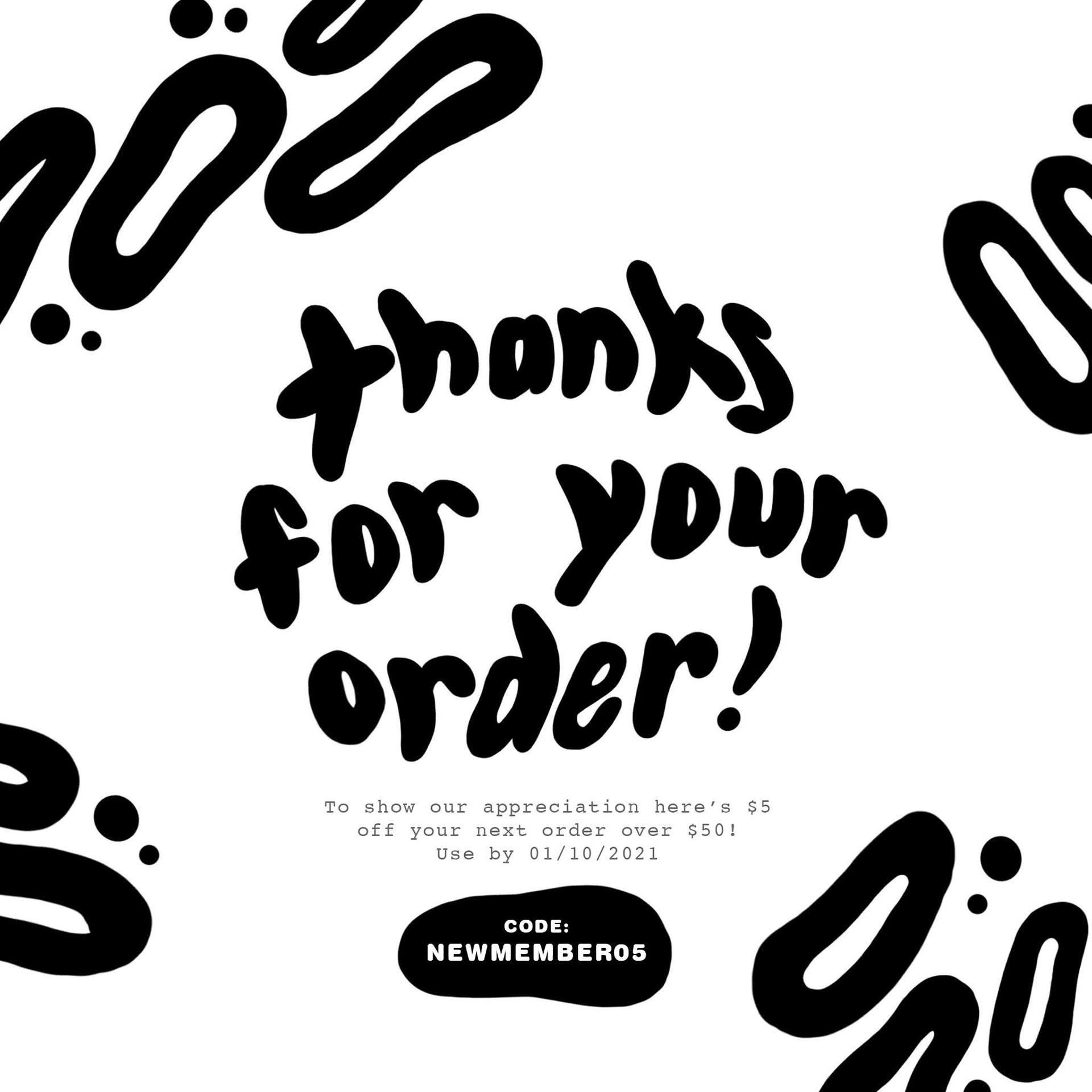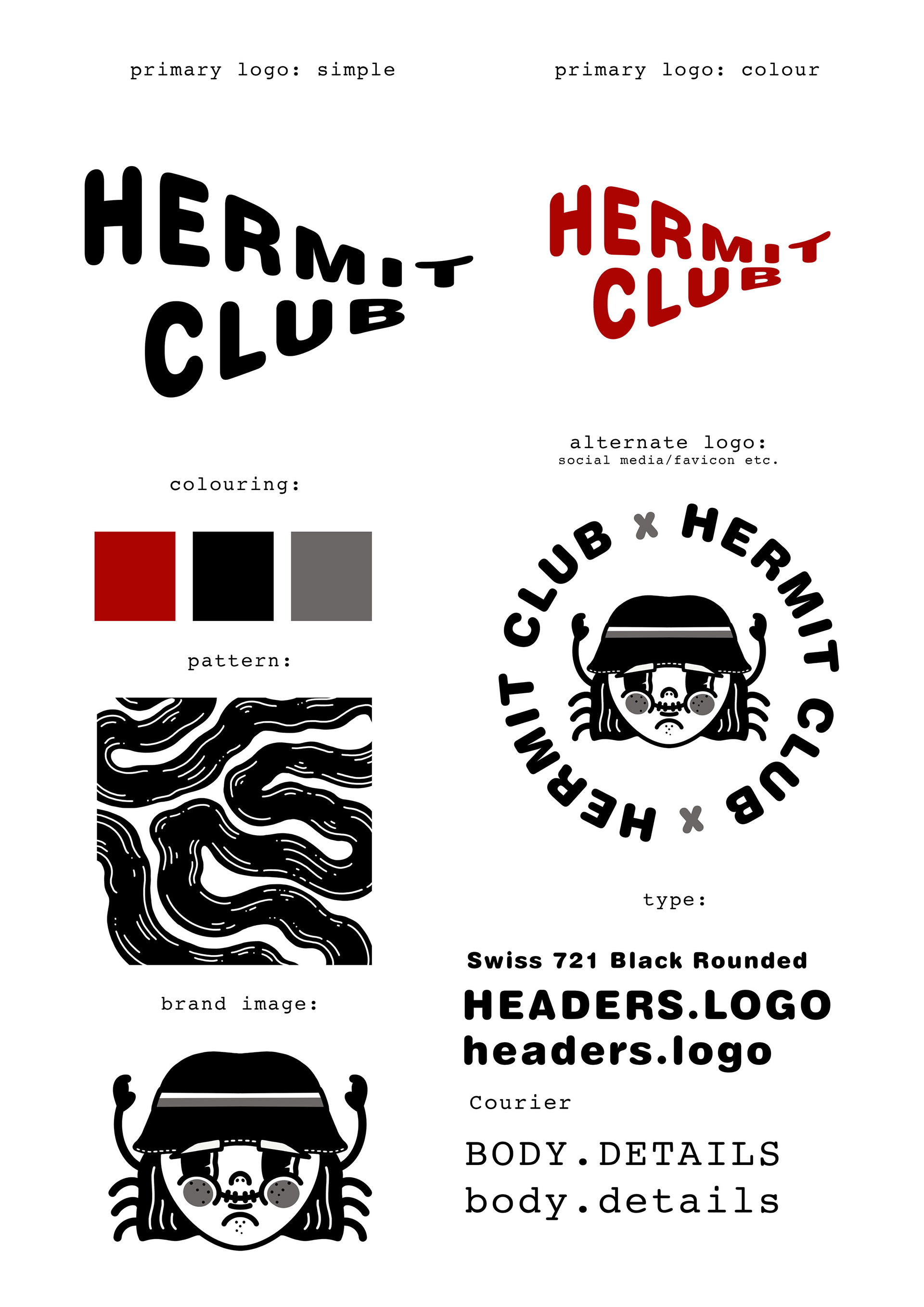 Through the process of building the website I taught myself some basic coding to edit elements on the website that I wanted to look more in line with the brand identity. These were mostly simple things like, chunky borders, rounding corners off. Because of these formats I was forced to be constantly on top of things of things updating banners, content, updating the back end all to establish a presence and add another layer of personality to the brand.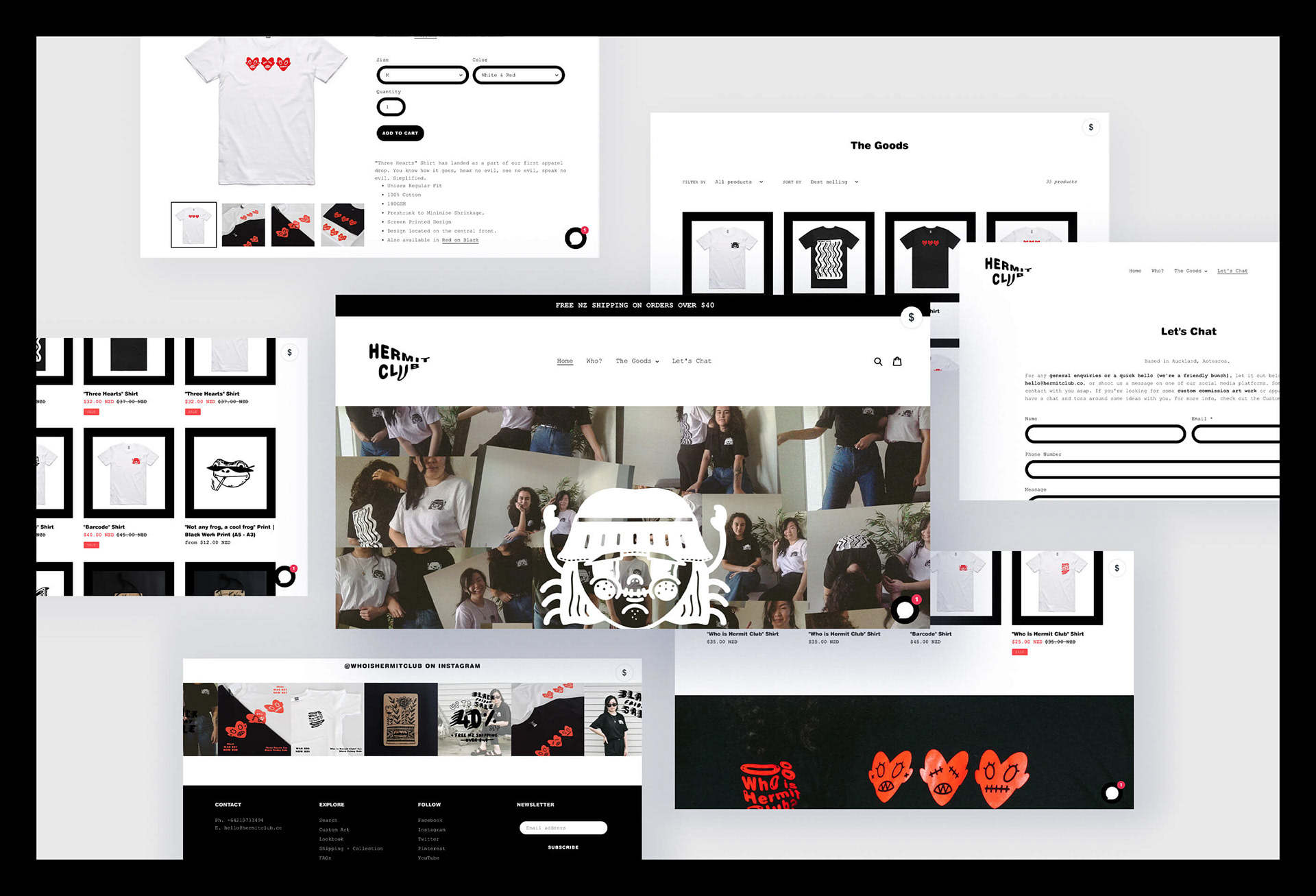 Focusing on my art, but blending it with what was trendy, what would people want, what COULD people want, push the boundaries. It needed to be simple to start but blend with what it could be come. I had so many ideas I had to streamline where the brand should go.

 With t

he first release of merchandise I wanted it to really connect with the brand. So I opted for a simple set of illustrations, that took elements from the brand identity through colour & graphics and incorporated these into the merchandise designs. I sent these around to people I both knew and didn't know, gathering these opinions helped me refine my decision making and make adjustments where necessary.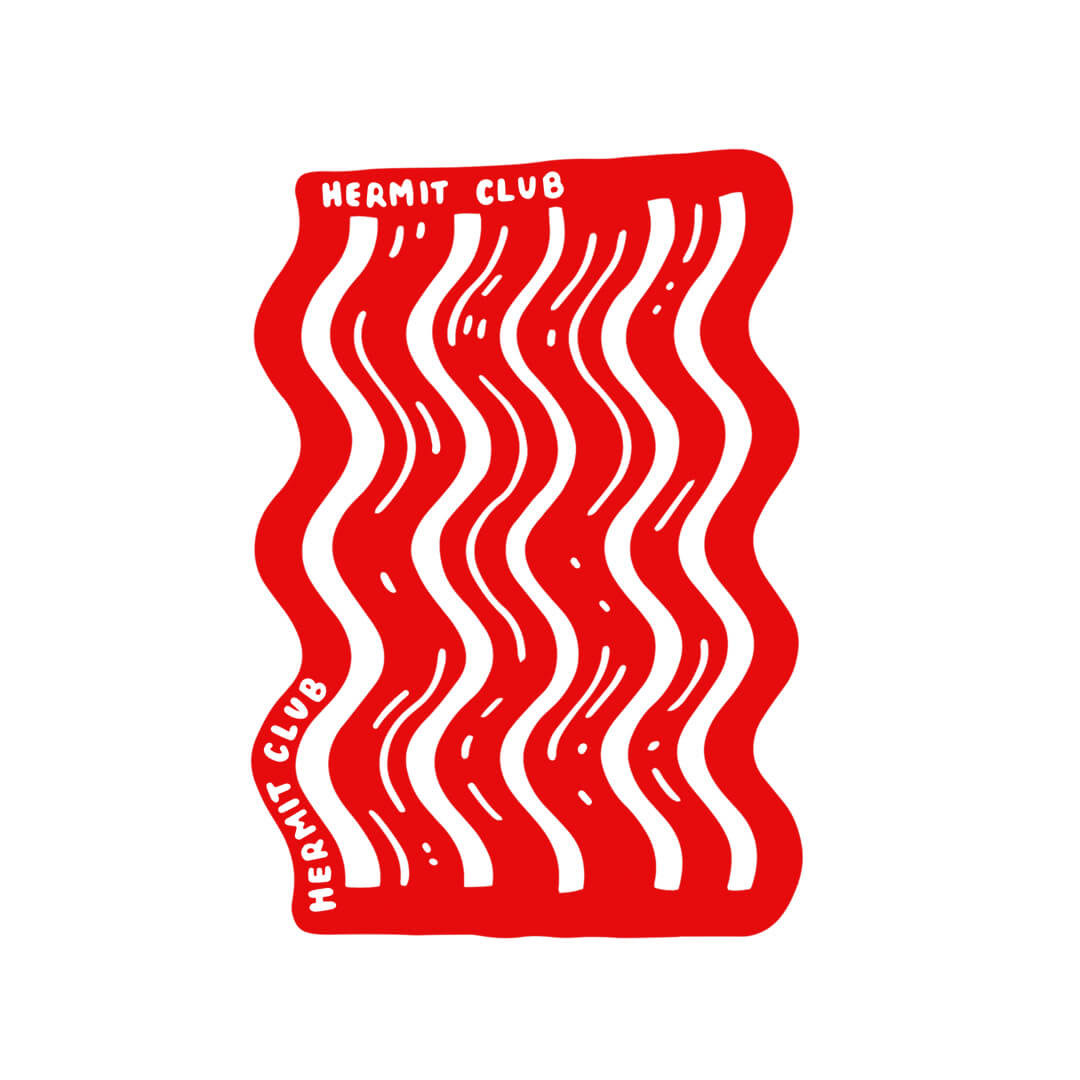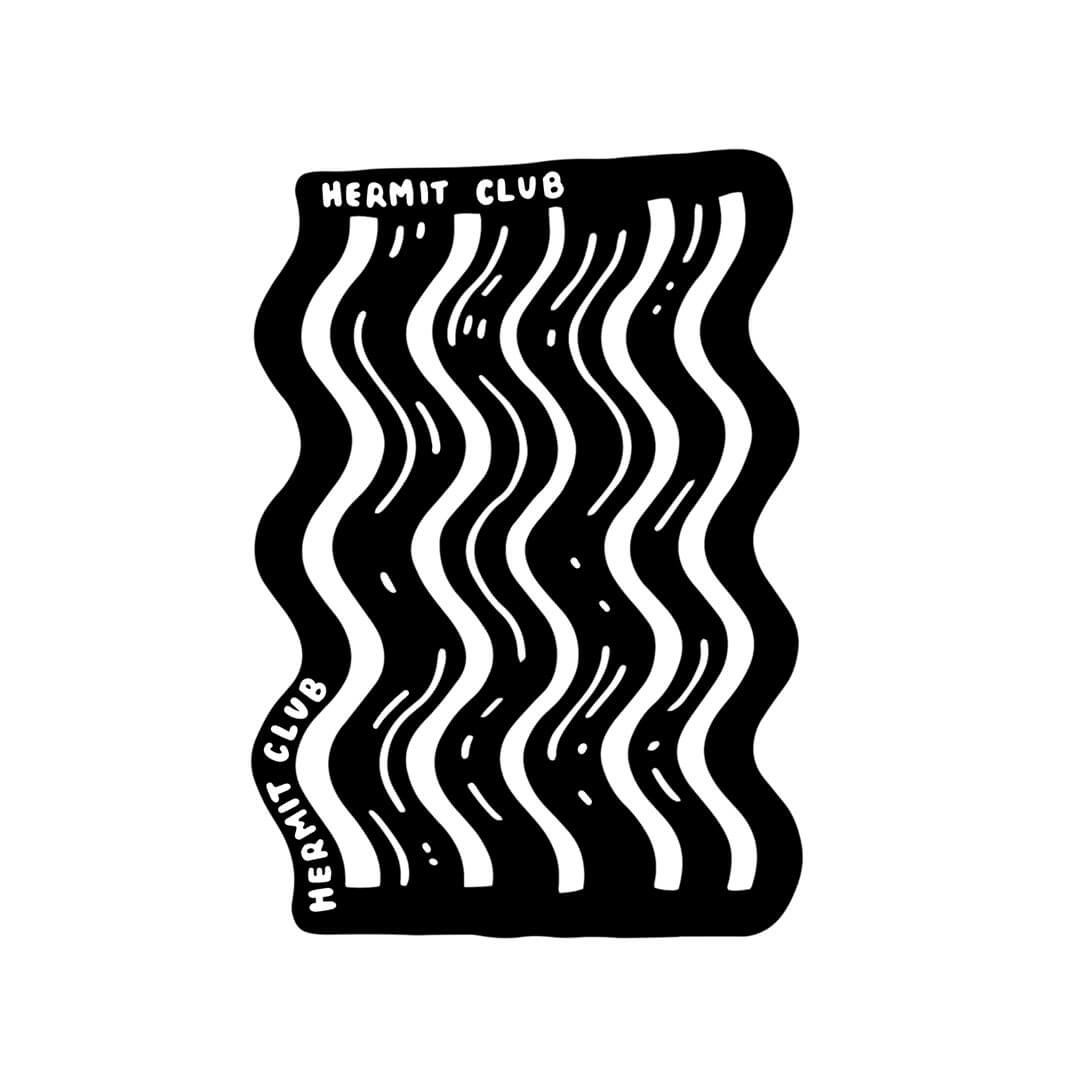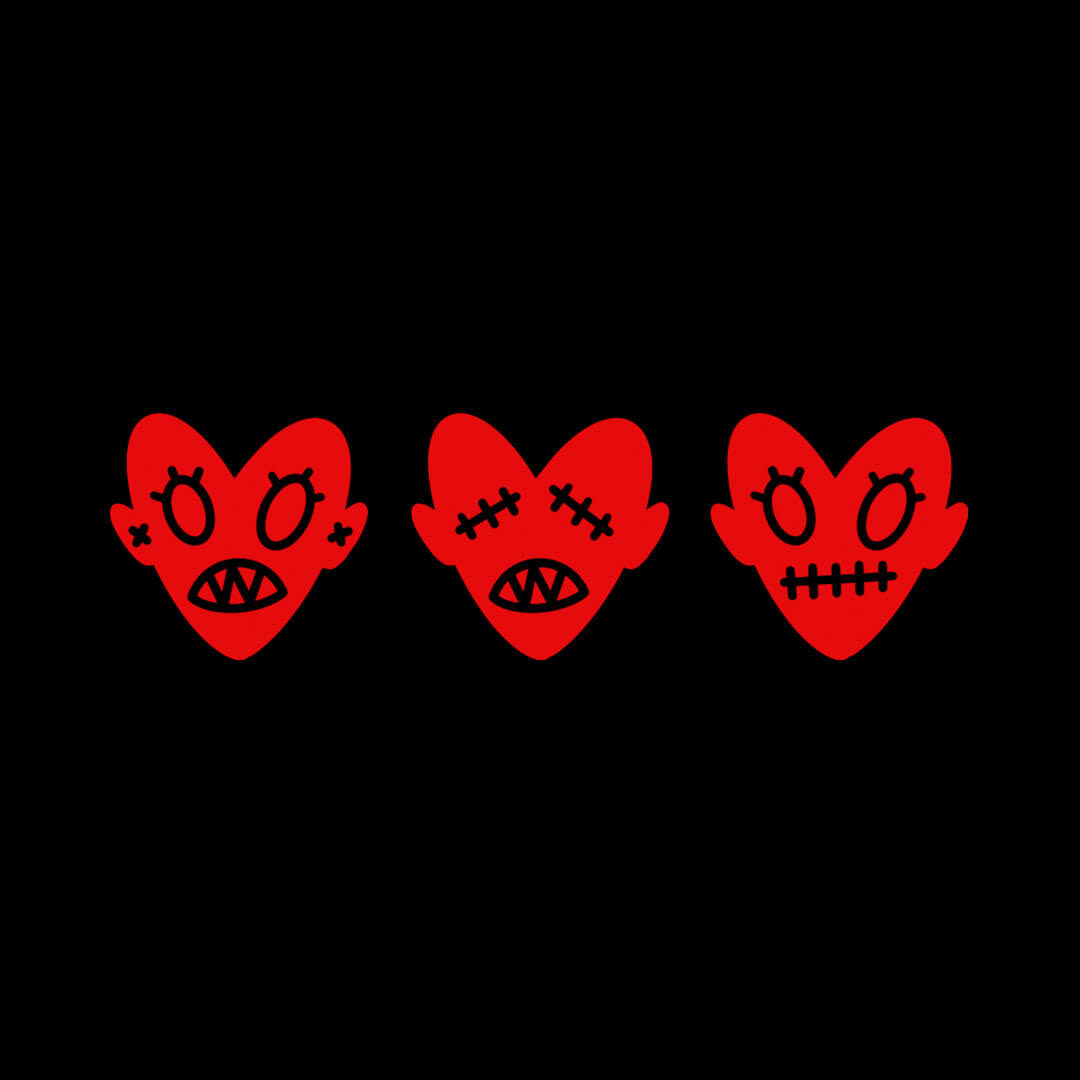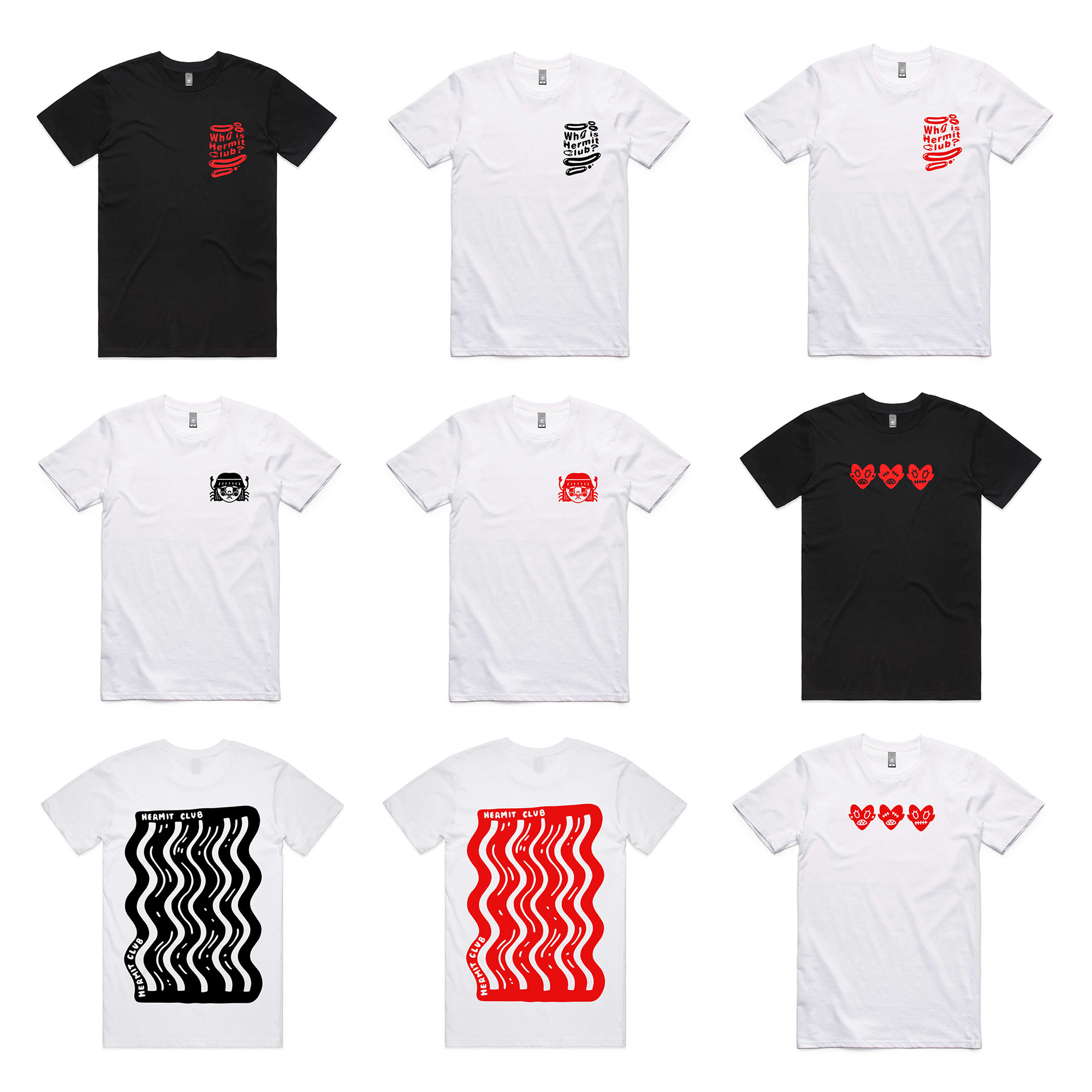 SOCIAL & PROMOTIONAL GRAPHICS
This involved creating graphics for social media content, photography & promotional material (both on the website & social media). Just wanted to keep these creative as I went, rather then pre planning too much I went with what felt right and tried to enjoy myself while doing it. Through this area I was able to experiment and play with new formats, new design angles and small things like new fonts. While of course maintaining some amount of cohesion by appealing to the brands alternative soul. Sometimes I would find myself tapping into existing elements with the new content. It became a non-guilty way of of releasing some creativity when perhaps I should have been doing other administrative tasks.