Designing Promotional Material, Business Cards
Flyers, Sales Marketing
Covers Decoration Hire based in Auckland, NZ. 
A small event hire & styling business. 
To create & modernise business cards, flyers, 
website 
& social media 
promotions that connect with brand identity & keep up with the changing industry.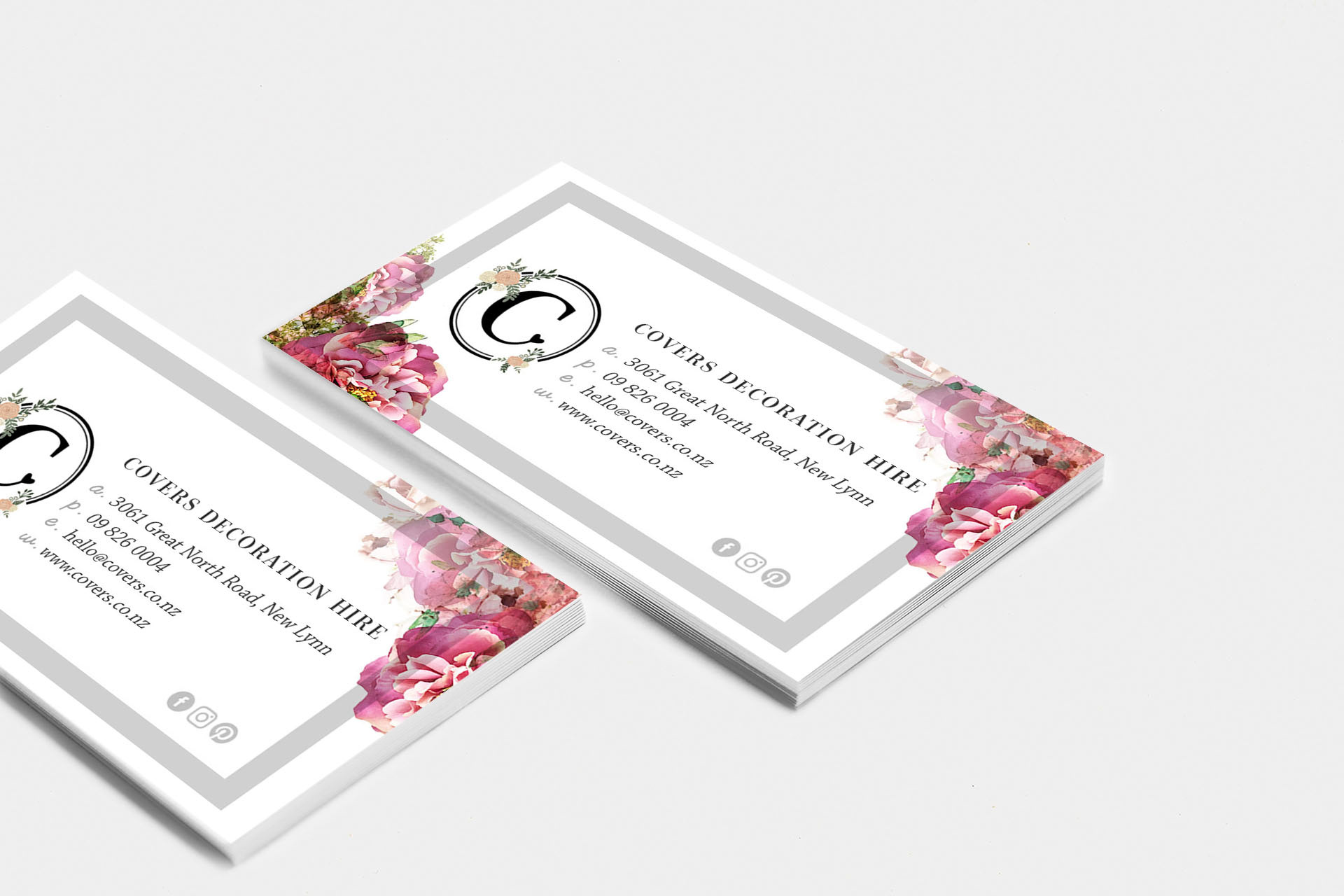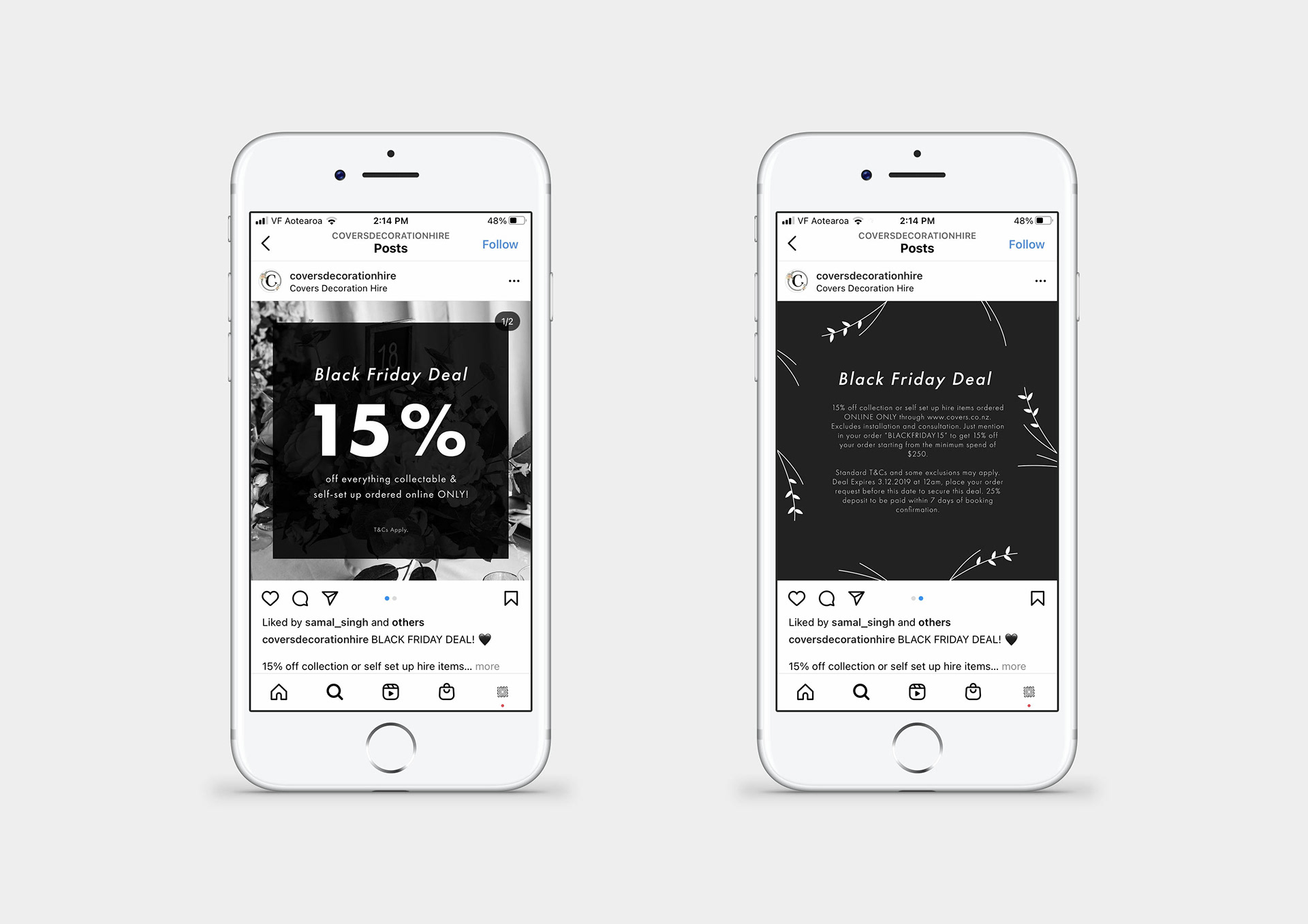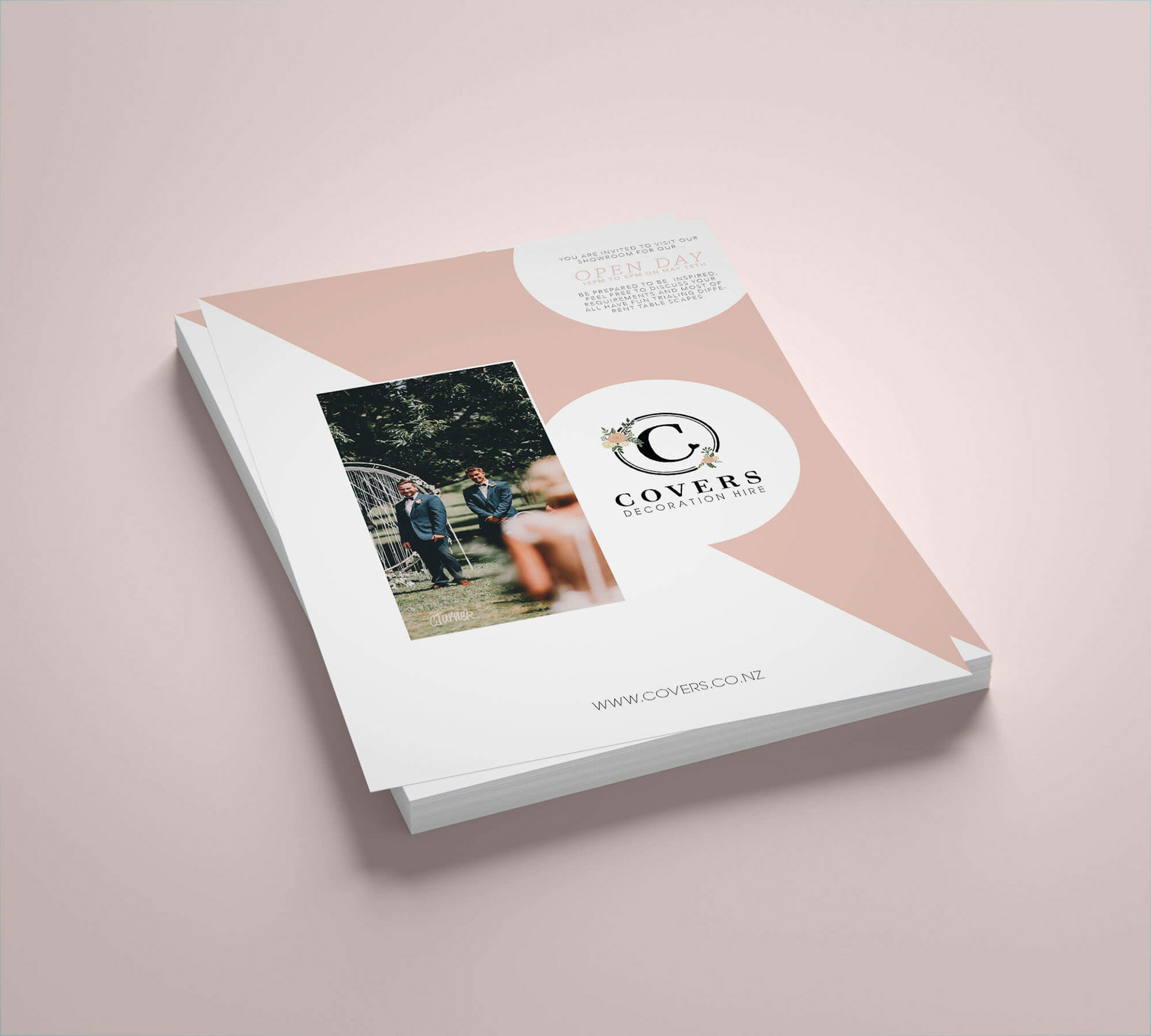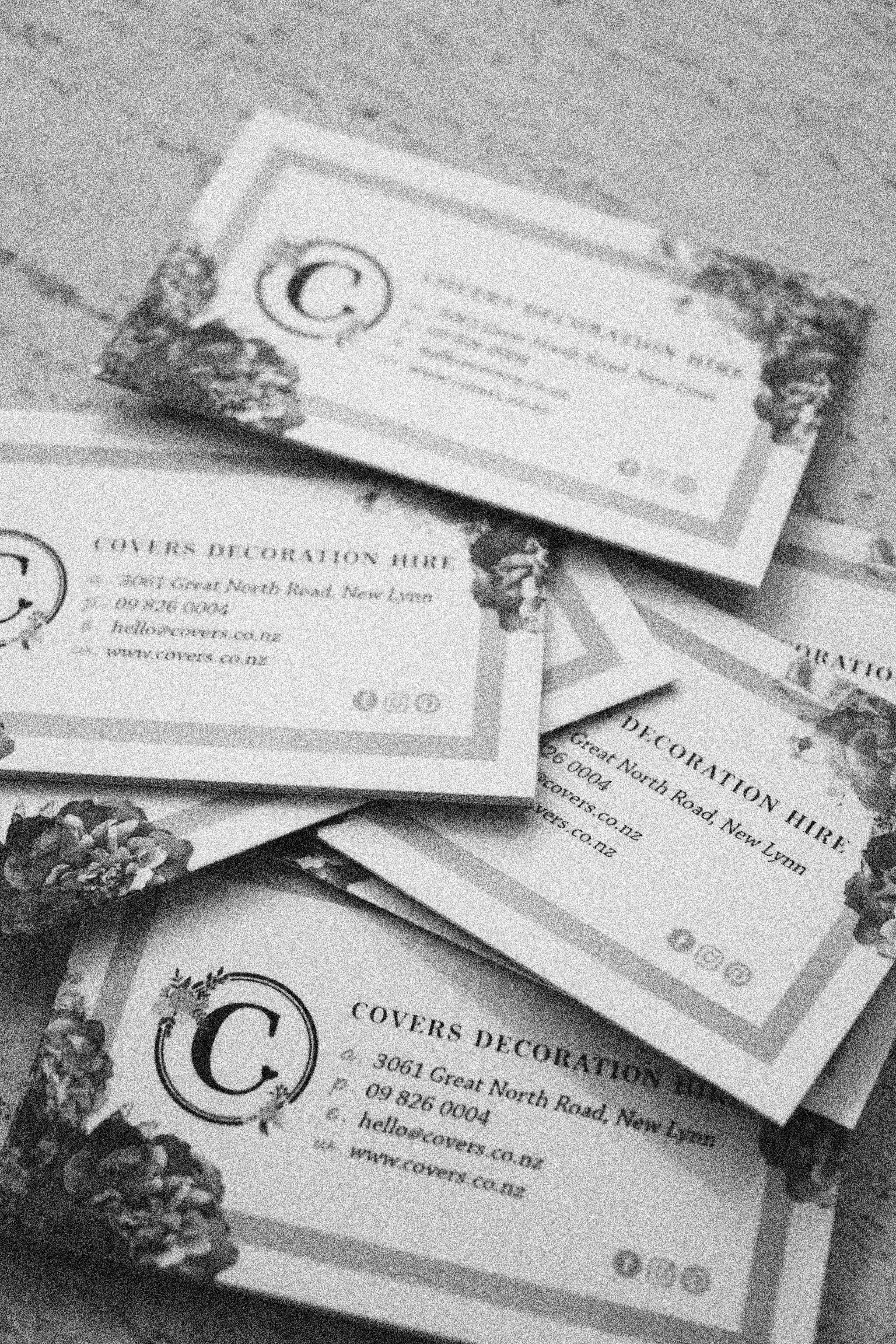 Created a more reliable & modern day wedding/event brand, able to keep up in the fast changing, expanding industry. Especially one so heavily influenced by "the Pinterest look", and fuelled by ideals & high expectations.
Again creating brand identity & consistency, where they lacked with various different material alternatives, they now had a sleek, simplistic promotional material with direct information.